Do You Have Neck Pain Due to Bad Posture? Chiropractic Can Help
Do You Have Neck Pain Due to Bad Posture? Chiropractic Can Help
Written By First Choice Chiropractic on April 18, 2022
---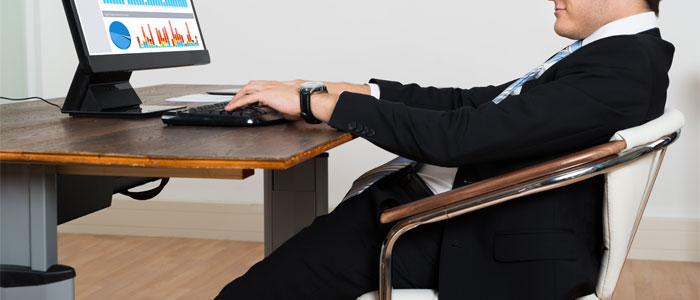 Neck pain is a fairly common ailment that affects everyone from time to time. Approximately 80% of people experience neck pain during their lifetime. One of the common causes of neck pain is poor posture. With many Americans working hours in front of a computer, it isn't surprising to see that there are so many people that could benefit from neck pain treatment.
Dr. Harris at First Choice Chiropractic is here to bring attention to the issue and bring neck pain treatment to the people of Arizona. Chiropractic care provides a solution to neck pain and poor posture.
How to Correct Your Posture
Poor posture easily leads to neck pain and neck strain, which can result in headaches, migraines, and back pain. A great first step in neck pain treatment is to correct your posture.
Good posture is when the ears are directly above the shoulders. Your chest should be open, and your shoulders back. When the weight of your head is balanced, there is minimal stress on your neck. To achieve this is no small task, especially when working long hours at a desk. As long as you maintain poor posture, the more likely it is that you will experience neck pain, stiffness, and other symptoms.
Chiropractic Treatment Reinforces Good Posture
If your neck pain is severe, it's time to seek out neck pain treatment. Dr. Harris has been serving the Peoria, Glendale, and Phoenix, AZ community for many years. She is committed to helping her patients recover from neck pain, whether it is chronic pain or the result of bad posture.
Schedule an Appointment Today
Are you struggling with stubborn neck pain that seems to last despite your best efforts to reduce it? Let Dr. Harris and her team at First Choice Chiropractic help you live a more fulfilling, pain-free, and fully mobile life.
Schedule an appointment today by calling (623) 213-7166 or visit our website at the link here.

Posted In: Chiropractic Neck Pain Treatment Posture Neck Pain