First Choice Chiropractic Providing Headache Treatment
First Choice Chiropractic Providing Headache Treatment
Written By First Choice Chiropractic on July 28, 2021
---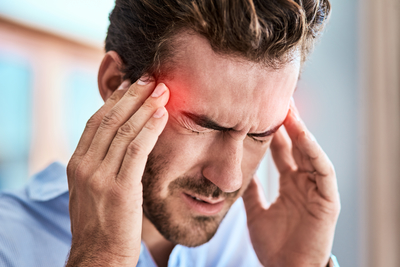 With over 300 known reasons to develop a headache, there's one great solution to finding relief: chiropractic care. Ample research confirms chiropractic care can help reduce the number of headaches you develop, if not eliminate them when paired with beneficial lifestyle changes.
At First Choice Chiropractic in Peoria we'll perform a full evaluation to unearth the root cause of your headaches so you can finally get the headache relief you need.
Chiropractic and Headaches
Regular chiropractic care is a great way to help you stop suffering from migraines and headaches. Chiropractic is proven to help tension that triggers migraines and headaches. Our doctors provide adjustments specifically for headache/migraine tension so you can enjoy more pain-free days.
A 2014 report in the Journal of Manipulative and Physiological Therapeutics gathered evidence showing that chiropractic can treat both chronic and acute neck pain that triggers both headaches and migraines. Many forms of headaches stem from tension originating in the neck that is felt via headache and/or migraine.
Researchers in this 2017 article gathered 17 months worth of data from over 100 patients who underwent chiropractic for migraines. Data showed that patients experienced significantly shorter migraines by the end of the study.
This meta-analysis of six studies followed just under 700 migraine patients who experienced fewer migraine days and reduced symptom intensity through regular chiropractic care.
Your First Choice for Neck Pain Relief in the Phoenix Metro Area
First Choice Chiropractic was voted one of the top ten chiropractors in all of Arizona. We offer a variety of chiropractic methods, pediatric care, massage therapy and physiotherapy to all our patients.
We have been caring for patients for 20 years and have successfully helped our patients find relief from back pain, neck pain, headaches, sciatica and herniated discs. We also love helping children with ear infections, asthma, colic, allergies, ADHD, autism, reflux and more. Their happiness and abundant energy always brightens our days.
We're thankful to have been able to treat the wonderful patients in Peoria, Glendale, and the entire Phoenix area over the years and look forward to the opportunity to meet you in person and discuss your specific health challenge.
Have questions or need to schedule an appointment? Call us at (623) 213-7166 or go online and fill out our contact form.

Posted In: Chiropractic Headache Treatment