Chiropractic Care Excellent for Treating Low Back Pain
Chiropractic Care Excellent for Treating Low Back Pain
Written By First Choice Chiropractic on May 27, 2021
---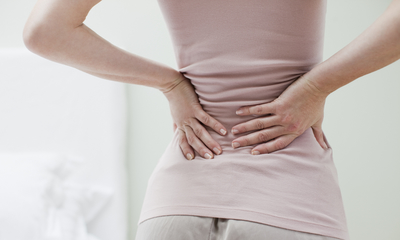 Low back pain costs Americans hundreds of billions (with a b) annually in medical bills and lost wages, and it's a leading cause of disability worldwide. Patients are now turning to a more cost-effective way of combating low back pain: chiropractic. And the great results speak for themselves.
At First Choice Chiropractic in Peoria we provide six chiropractic techniques and various therapies shown to help reduce or eliminate back pain.
The Studies on Chiropractic Care and Low Back Pain
A 2018 study published in JAMA Network Open evaluated chiropractic's ability to treat low back pain. This study focused on 750 active soldiers suffering from back pain who underwent six weeks of chiropractic care. At the end, soldiers experienced:
Improved pain levels

Improved ability to function

Less need for pain pills

High satisfaction with chiropractic care
The research director from this article in 1999 expressed that experts both in the US and UK agree that chiropractic is highly safe and effective for back pain. Chiropractic care is able to provide pain relief in both the short and long term.
And this 2008 literature collection concluded that spinal manipulation is able to improve symptoms and function in patients while keeping pain at bay with both chronic and acute low back pain.
Your First Choice for Low Back Pain in the Phoenix Metro Area
First Choice Chiropractic has been voted as one of the top ten chiropractors in all of Arizona. We offer a variety of chiropractic methods, pediatric care, massage therapy and physiotherapy to all our patients.
We have been caring for patients for 20 years and have successfully helped our patients find relief from back pain, neck pain, headaches, sciatica and herniated discs. We also love helping children with ear infections, asthma, colic, allergies, ADHD, autism, reflux and more. Their happiness and abundant energy always brightens our days.
We're thankful to have been able to treat the wonderful patients in Peoria, Glendale, and the entire Phoenix area over the years and look forward to the opportunity to meet you in person and discuss your specific health challenge.
Have questions or need to schedule an appointment? Call us at (623) 213-7166 or go online and fill out our online form.

Posted In: Chiropractic Low Back Pain Treatment