Chiropractic Care Excellent for Treating Low Back Pain
Chiropractic Care Excellent for Treating Low Back Pain
Written By First Choice Chiropractic on May 27, 2021
---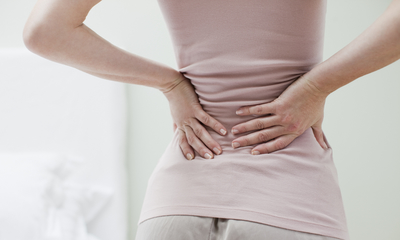 The World Health Organization estimates that low back pain costs up to $200 billion a year in the US (including costs of care and missed work), and it's a leading cause of disability worldwide. In recent years, more and more people are seeking out chiropractic care for low back pain. And they're getting great results.
At First Choice Chiropractic in Peoria we provide six chiropractic techniques and various therapies shown to help reduce or eliminate back pain.
The Studies on Chiropractic Care and Low Back Pain
A 2018 study published in JAMA Network Open is among the latest to weigh in on the pros and cons of chiropractic care for treating low back pain. Researchers enrolled 750 active-duty military personnel who complained of back pain. Half were randomly assigned to receive care that included medications, self-care, and physical therapy. The other half received all that plus up to 12 chiropractic treatments.
After six weeks of treatment, those assigned to receive chiropractic care:
Reported less pain intensity
Experienced less disability and more improvement in function
Reported higher satisfaction with their treatment
Needed less pain medicine
Adjustments Can Get to the Root of the Low Back Pain Problem
Chiropractors have the advantage of providing a non-invasive multi-tiered approach to low back pain. The root cause of your pain isn't always obvious, but chiropractors have non-invasive methods of identifying a proper diagnosis.
Studies show chiropractic care reduces pain and inflammation while helping you recover range of motion and increase flexibility. Decreased inflammation means less pressure on your nerves and allows for better blood flow. More blood means more healing nutrients and a stronger back.
Your First Choice for Low Back Pain in the Phoenix Metro Area
First Choice Chiropractic has been voted as one of the top ten chiropractors in all of Arizona. We offer a variety of chiropractic methods, pediatric care, massage therapy and physiotherapy to all our patients.
We have been caring for patients for 20 years and have successfully helped our patients find relief from back pain, neck pain, headaches, sciatica and herniated discs. We also love helping children with ear infections, asthma, colic, allergies, ADHD, autism, reflux and more. Their happiness and abundant energy always brightens our days.
We're thankful to have been able to treat the wonderful patients in Peoria, Glendale, and the entire Phoenix area over the years and look forward to the opportunity to meet you in person and discuss your specific health challenge.
Have questions or need to schedule an appointment? Call us at (623) 512-4041 or go online and fill out our contact form.

Posted In: Chiropractic Low Back Pain Treatment