FAQs About Work Injuries and Chiropractic Care
FAQs About Work Injuries and Chiropractic Care
Written By First Choice Chiropractic on December 27, 2021
---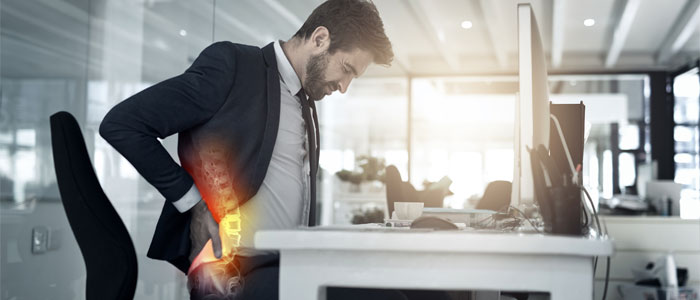 Work injuries are incredibly common. Even people who spend most of their days working in front of a computer can easily become injured in the workplace. The worst thing you can do when you are injured in the workplace is to try to ignore the problem. It is important to get care right away, to prevent further injury and to protect your rights.
Back and neck injuries are the most common kind of work injury, which means that chiropractic care is the best answer for many workers. Why should you get chiropractic care after a work injury? The answers to these commonly asked questions from First Choice Chiropractic may help you understand the role of chiropractic care in work injury treatment.
What counts as a work injury?
Sometimes, a work injury is obvious, such as back pain that appears after lifting a heavy item or falling. However, work injuries sometimes occur over time, through repetitive motions. The Industrial Commission considers any injury that happens in the workplace as a work injury that is eligible for compensation. If your injury happened on the job, you should report it immediately and seek chiropractic care right away.
If your employer is pushing back about your injury and whether it is a work injury, First Choice Chiropractic can help you find an experienced attorney to advocate on your behalf.
Why should I get chiropractic care?
Chiropractic care is an ideal solution for work injuries because it allows you to get treatment for the actual injury, not just the symptoms, without the need for medications. If you are able to work in a reduced capacity while you are recovering from your injury, not dealing with medication side effects can be critical. Additionally, chiropractic care addresses the root cause of your problem, correcting structural problems in the spine so your relief lasts.
I hurt my back—why am I having pain in another part of my body?
As chiropractors understand, a back injury that compresses nerves in the spine can cause pain in different parts of the body, from your hands to your feet. Don't dismiss this kind of pain as unrelated to your work injury. They are almost certainly linked, which a chiropractor can confirm.
We treat work injuries at First Choice Chiropractic
Dr. Harris and the team at First Choice Chiropractic are experienced in helping patients with work injuries recover from their injuries while getting the compensation to which they are entitled. Take action today.
Make an appointment for chiropractic care for work injuries in Peoria by calling our office at (623) 213-7166, or by requesting an appointment on our website.

Posted In: Chiropractic Neck Pain Treatment Low Back Pain Treatment Work Injury